Multi-Talented Performers
Like their larger and even more powerful siblings, A2 and A5 amplifiers are muscular in character and musical by nature. They are multi-talented performers more than capable of supplying the power behind the sonically demanding aspects of surround-sound home theater, or recreating, with remarkable finesse and transparency, the 'immediacy' of a live music performance. The secret behind their award-winning performance can be found in Anthem's unwavering commitment to state-of-the-art design.
A2 and A5 amplifiers boast: completely modular construction; a four-layer circuit board topology; mirror-imaged, frequency-response channel matching; eight bipolar output devices per channel; hand-matched complementary input devices; massive toroidal power supplies; oversize convection-cooled aluminum heatsinks; and a no-fuse design strategy.
| | |
| --- | --- |
| | |
| A5 | A2 |
| $3,999 each USD | $2,499 each USD |
| 5-channel power amplifier; 225 watts per channel continuous power into 8 ohms. | 2-channel power amplifier; 225 watts per channel continuous power into 8 ohms. |
| view details » | view details » |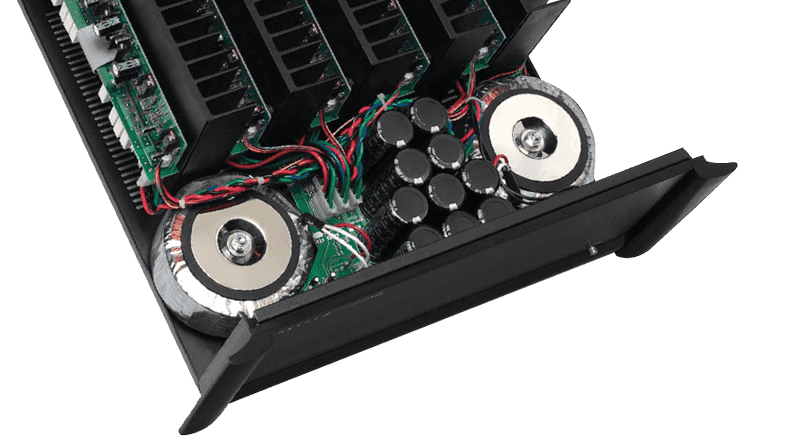 "… incredibly versatile and rock solid … I was never even close to pushing the amp to its limits, while the sound was still clean and precise … performed flawlessly … amazing clarity and immediacy… as the bullets seemingly flew around my living room and explosions were shaking my walls—I was in no danger of running out of gas."
– Bryan Dailey, AudioVideo Revolution on the A5
Gorgeous Pieces
of Industrial Design
"No Fuse" Design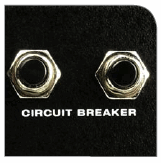 A2 and A5 amplifiers are Direct-Connected to the power supply capacitor bank, keeping output impedance remarkably low while making more power available to the amplifier. Even when the amplifiers are driving lower- or complex-impedance loads, the result is audibly superior performance. If an output short circuit does occur, only the AC line breaker will trip—there are no fuses to replace.
The standby low-power supply is protected by self-resetting Positive Temperature coefficient thermistors (PTCs). Once the condition that tripped the PTC disappears, the circuit restores itself automatically.
Massive Oversize Power Supply Reservoirs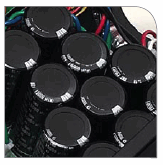 To store all of the energy required for the immense bursts of power required in movie special effects or the taxing crescendos in music, large banks of capacitors are required.
A2 and A5 amplifiers employ 16,400 micro farads (μF) of capacitance per channel. (That's over 80,000 μf alone in the A5!) With so many joules of power in reserve, these amplifiers are able to instantly and effortlessly deliver full, uninterrupted bursts of power.
Hand-Matched Complementary Input Devices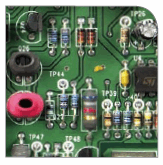 Heat shrink tubing applied around each critical pair of hand-matched complementary input devices ensures superior thermal tracking and lower voltage offset and distortion.
Oversize Convection-Cooled Heatsinks/Fins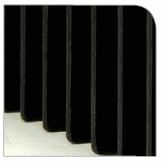 Computer-designed and modeled to maximize contact area for exceptional heat transfer, these amplifiers run cooler for greater reliability without the need for a noise-inducing fan.
Eight Bipolar Output Devices Per Channel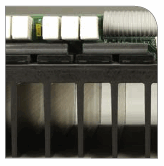 Solid-state amplifiers get their power from the output devices used in the amplification stage—the greater the number of devices per channel, the greater the available high-current power for the crescendos in music or the thrills, thunder and explosions in movies. Performance is simply more effortless. It also means that the amplifiers run cooler, making them more reliable. A2 and A5 amplifiers each have eight bipolar output devices per channel ensuring tremendous current reserves and outstanding reliability.
State-of-the-Art Modular Design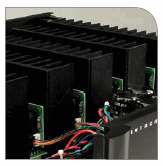 A2 and A5 amplifiers reflect the benefit of a common modular design enhanced by our highly refined amplifier circuit topology. Each amplifier channel is self-contained on its own board and heatsink. In the rare event that servicing is required, it can be done quickly and easily by a qualified technician, minimizing the down time of your system.
Four-Layer Circuit Boards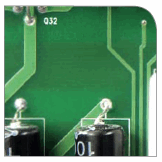 Our hand-designed four-layer military spec (FR-4-rated) glass-epoxy circuit boards with plated through-holes makes extensive use of ground planes to ensure excellent separation between amplifier channels. The result is exceptionally low noise and low crosstalk between channels, as well as between inputs. This multi-layered design also offers increased protection from electrostatic discharge.
120 dB Signal-To-Noise Ratio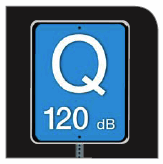 Transformer-induced noise at the bass frequencies of 60 Hz, 120 Hz, and 180 Hz has effectively been eliminated. As a result, A2 and A5 amplifiers boast vanishing noise and remarkably low levels of Total Harmonic Distortion. The reproduction of subtle harmonic structures in each of these powerful amplifiers reveals extraordinary spatial ambience and soundstage dimension.
Three Power On/Off Options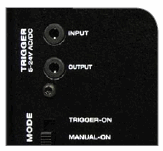 P2 and P5 amplifiers can be powered On/Off three ways:
Manually, with the On/Off switch on the front panel.
Remotely, via the 12-volt trigger input on the rear panel.
Automatically, with our patented Auto-On/Off circuit—an incoming audio signal immediately switches it on, and approximately 20 minutes after the audio signal ends, it simply switches off.
Reference-Quality Input Connections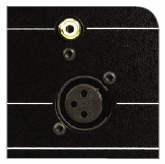 Gold-plated female RCA jacks on the A2 and A5 provide a high-quality input connection. True-Balanced XLR connections ensure the lowest level of noise and hum possible.
Our unique auto-sensing technology means no switches. Just plug in either the RCA or XLR connector and our auto-sensing technology will automatically select the right input.
Ultra-Quiet Toroidal Power Supply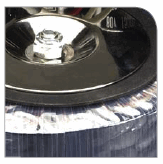 Thanks to massive conservatively rated toroidal power supplies designed with high rail voltages, A2 and A5 multichannel amplifiers provide ultra quiet performance. Transformers are shaped to minimize stray electromagnetic radiation and tuned to minimize hum.
Designed and Built in North America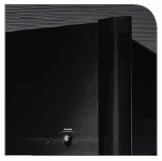 Heavy-gauge 14-awg steel chassis with fine-grain brushed aluminum cover and extruded aluminum handles.
Includes IEC detachable AC female sockets and high-power, high-quality 14-awg AC cords.
Can be ordered with rack-mount handles. (See Dealer for more information.)
Oversize Output Connections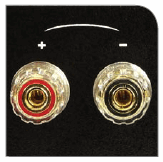 Custom-designed oversize gold-plated binding posts ensure full power delivery at all times. They're easy to use while facilitating large speaker cable connectors.