Demand Excellence,
Demand Anthem
Since the AVM 50 and Statement D2 A/V Processors, music lovers and home theater enthusiasts have coveted Anthem's premium surround separates. Featuring industry-leading room correction, expert management of the latest audio formats and robust integration; Anthem is the ultimate nerve center of any premium home theater or media room.
With the latest version of ARC Genesis Room Correction, a redesigned and more accurate calibration microphone, Anthem Web User Interface, an all-new electronics platform and a new modernized design; the new AVM A/V Processors bring all of today's technologies into a single component.
Object-oriented audio codecs have been updated with support for up to 15.2 channels; as well as built-in streaming support for Apple AirPlay2, Google Chromecast, Bluetooth, Spotify Connect and Roon (coming soon).
The AVM 70 a great way to bring premium audio to any home theater or media room. Seamlessly integrate your smart TV or projector with 7 dedicated 8K HDMI inputs that support 8K/60Hz or 4K/120Hz pass-through and 3 dedicated outputs with eARC. With AVM, you can enjoy 8K quality video from all of your 8K source devices in amazing clarity.


AVM 70 8K Features & Functions
Explore The
AVM 8K Series
New features, capabilities and robust integration position Anthem AVM 8K Series as the ultimate power center of premium home theater and audio.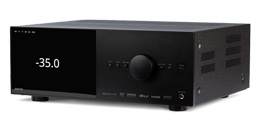 AVM 90 8K
$7,499.99 each USD
15.4 A/V Pre-Amplifier/Processor with Dolby Atmos, DTS:X and IMAX Enhanced. Includes ARC (Anthem Room Correction). HDMI 2.1, HDCP 2.3 supporting 8K/60Hz or 4K/120Hz.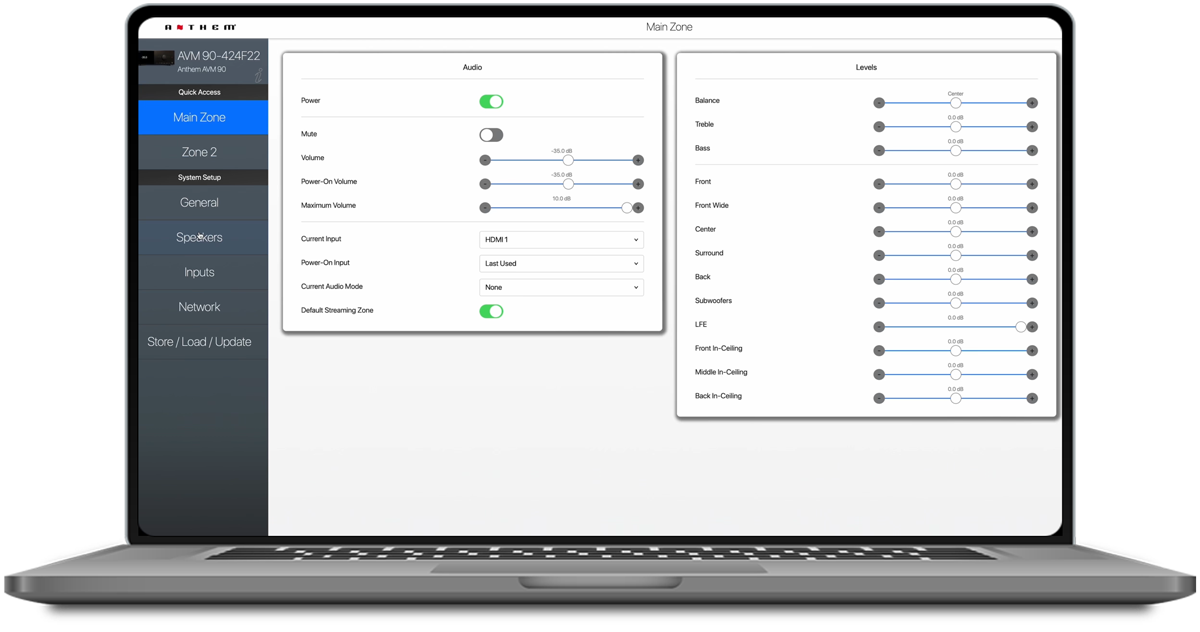 Complexity
Simplified
At Anthem, our goal is to shape how you interact with your technology, so we went the extra mile to ensure no detail is overlooked while providing the utmost flexibility when it comes to device setup. Using a phone, tablet or laptop, owners can easily access any function or setting and make changes on the fly. Power the primary or secondardy zone on and off, adjust volume, change audio modes, tweak channel trims and more, for a perfect surround sound experience. You're in control, and it's never been easier.
Advanced 8K HDMI Platform
with e-ARC Support
Feel the power of every frame with the AVM Series and its advanced 8K HDMI 2.1 Platform with HDCP 2.3. Showcasing 7 dedicated 8K inputs which support 8K/60Hz or 4K/120Hz pass-through and 3 dedicated outputs with Enhanced Audio Return Channel, you can enjoy 8K quality video from all of your 8K source devices in amazing clarity. Also featuring the latest HDMI technology and specification, the AVM 8K Series allows you to take your home entertainment to the next level with HDR10+, Dynamic HDR10+, ALLM and VRR support. The possibilities are limitless; unlock the true potential of your media with the industry's most flexible and feature-rich HDMI platform.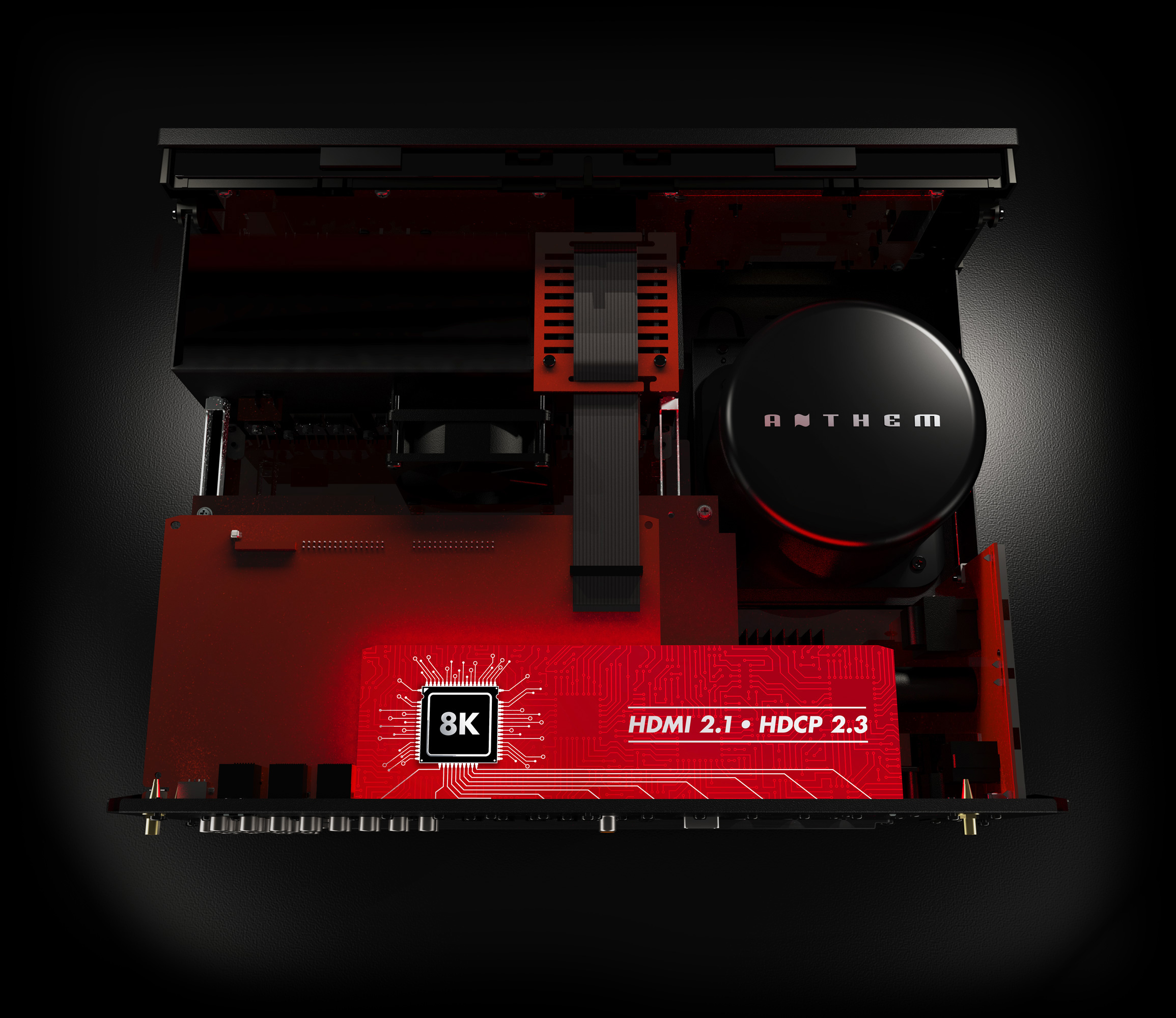 Experience Gaming Like Never Before on AVM 70 8K
Experience Gaming Like Never Before on an AVM 70 8K
It's never been a more exciting time to be a gamer. With the latest consoles offering up to 4K/120Hz graphics, realistic HDR and Dolby Vision dynamic range, and immersive Dolby Atmos sound, you have to make sure your Home Theater gear won't hold you back. Enter the AVM 8K Series, our most feature-rich AV processors to date!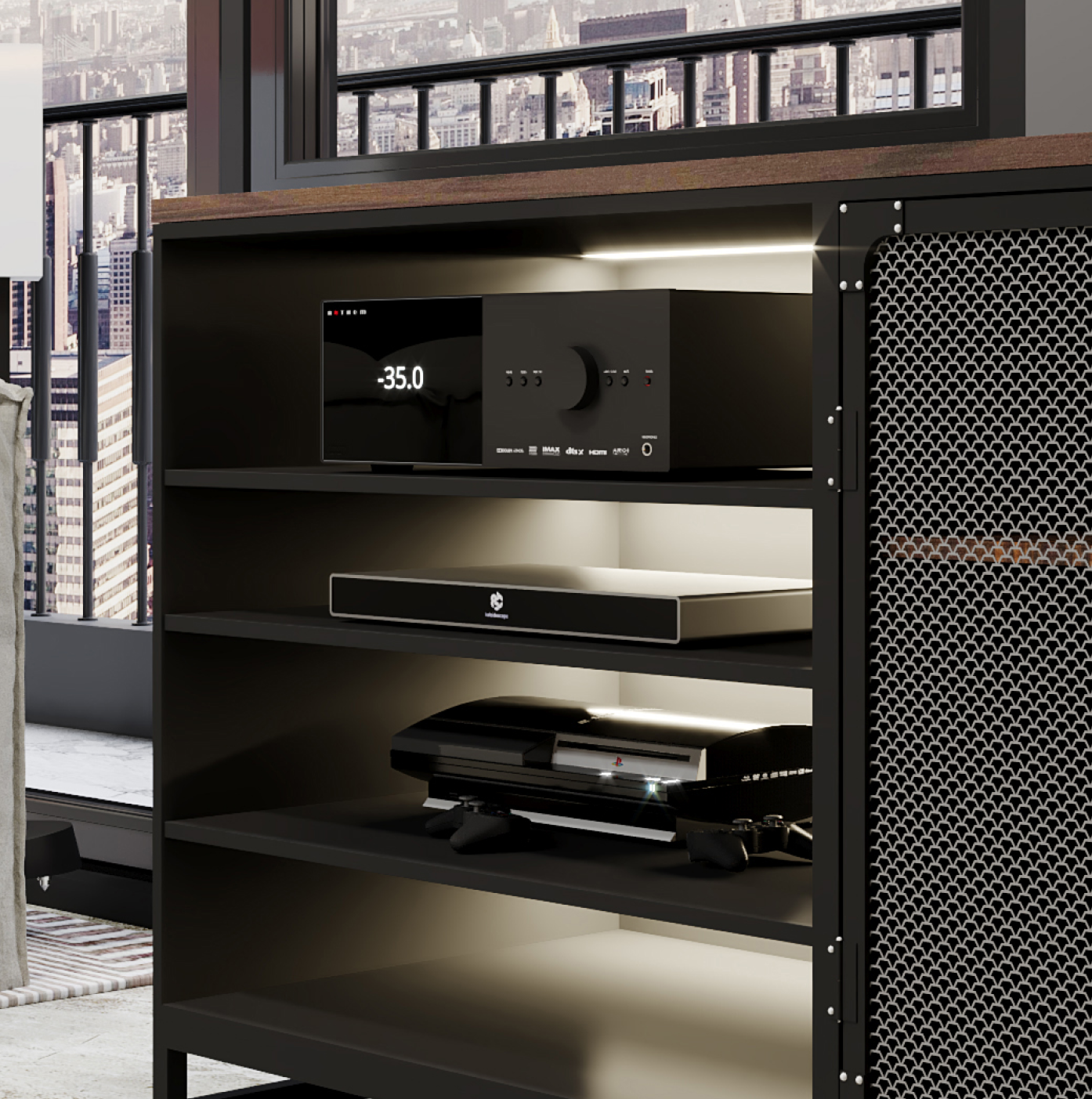 Robust Integration
Our latest Anthem AVM Series 8K features external control and IP control capabilities for easy customization and compatibility with third-party integration solutions. It offers IP control capability for major third-party control devices including:

Design
At Anthem, we have one simple goal – to design, engineer and manufacture audio/video products that deliver premium performance and convenience at a reasonable price. We do this by spending thousands of hours selecting and testing components, carefully designing our own circuit topologies, and backing them with robust power supplies that ensure maximum long-term quality and reliability. We achieve this with our team at the Paradigm/Anthem Research Center and their decades of combined experience.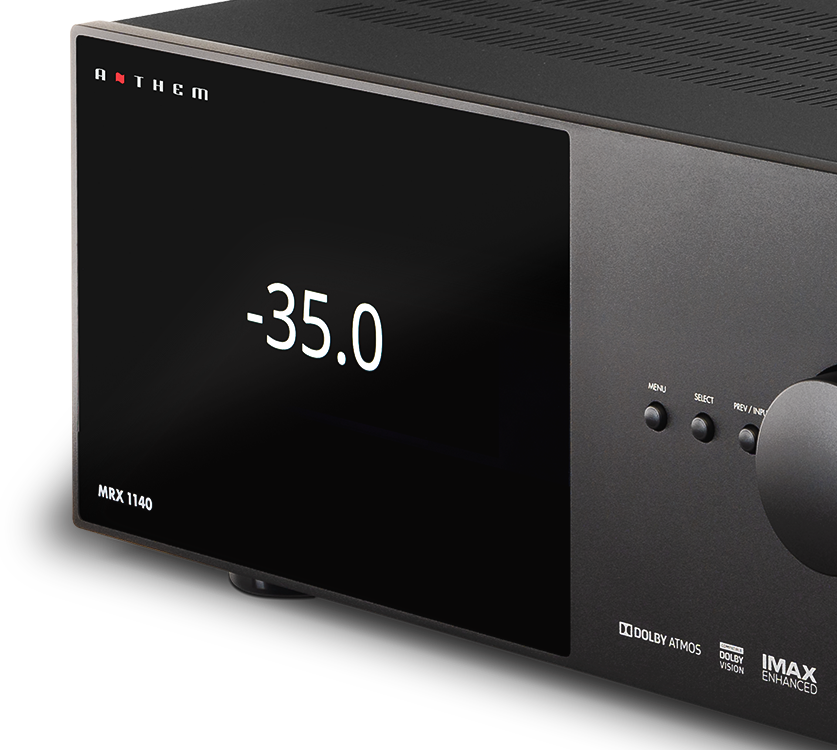 Anthem
Remote App
Gain unprecedented command over your network-enabled Anthem A/V Receiver, Processor or Pre-amplifier.

The Anthem Remote App uses a Wifi connection to simplify the configuration of supported Anthem devices. App-based controls include volume level, muting, input selection, power, listening modes, bass, treble, level trims, menu navigation, and Anthem Room Correction (ARC) control.
Learn More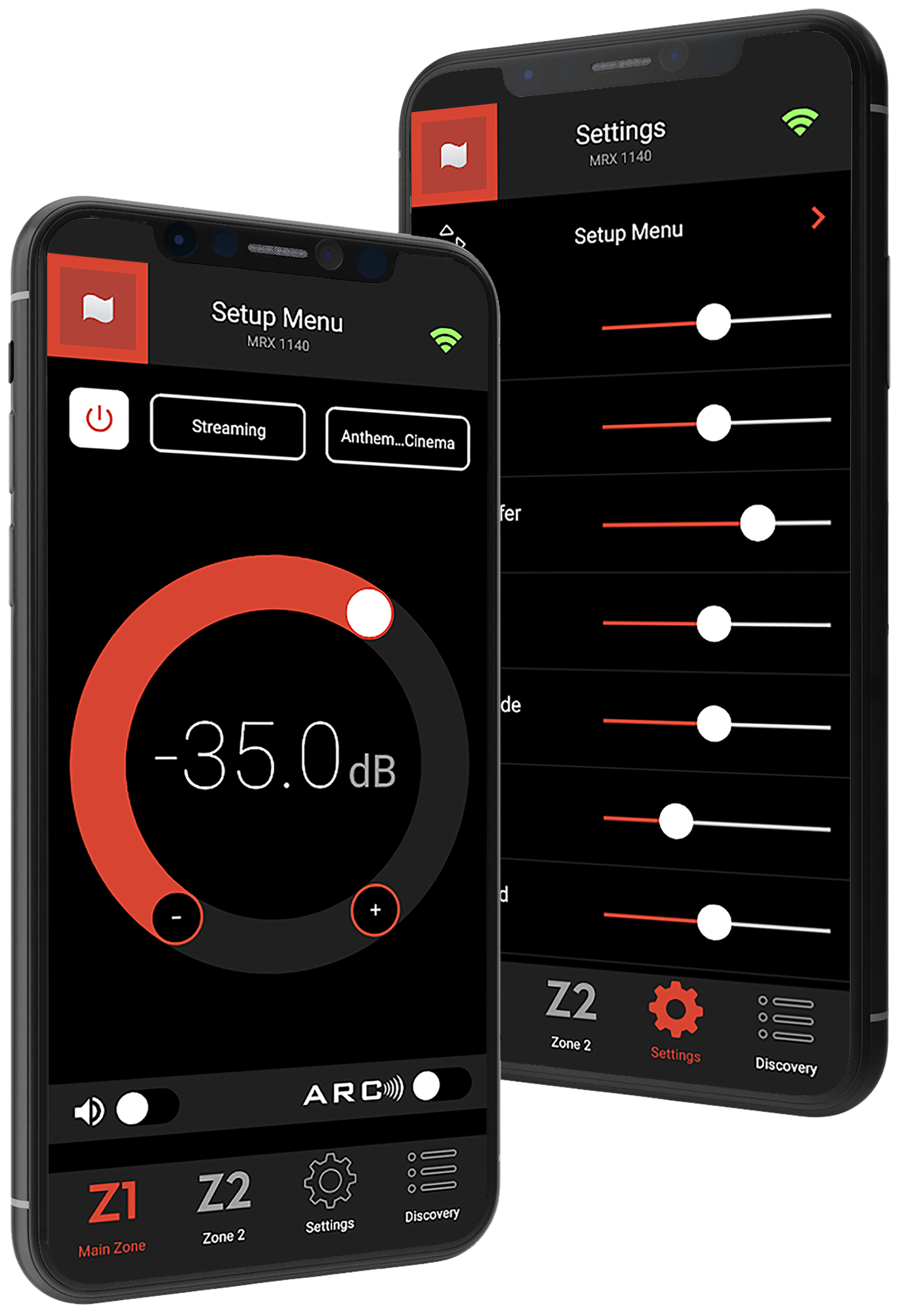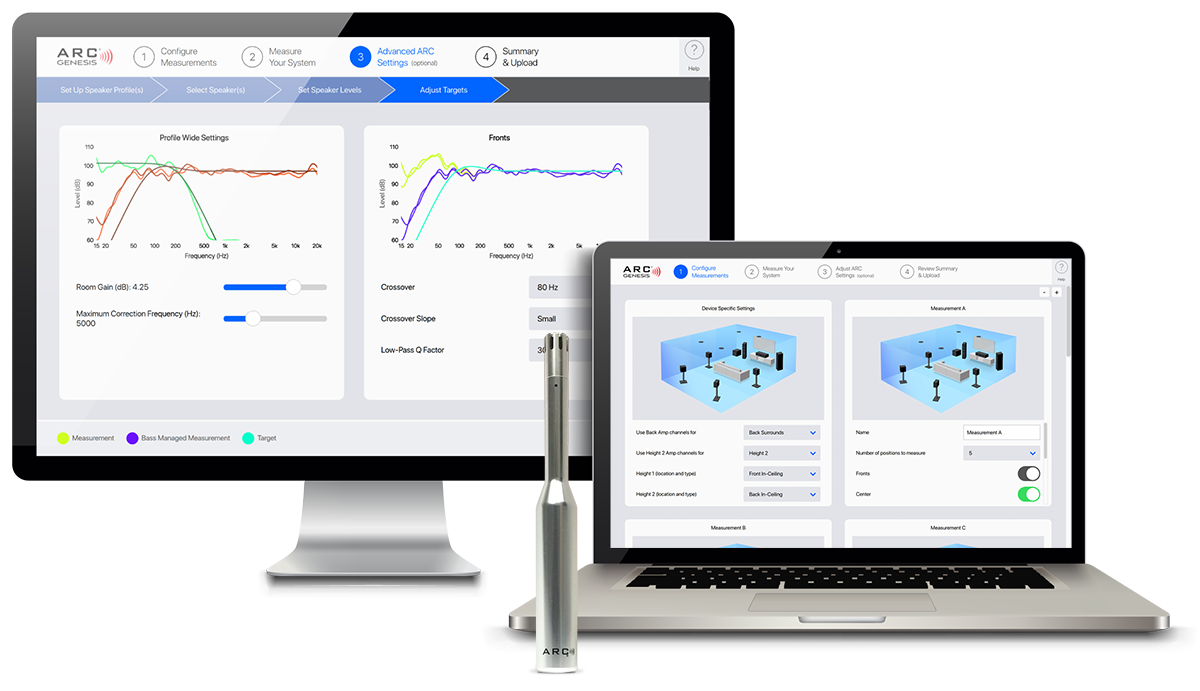 ARC Genesis is the newest software that works with many ARC enabled Anthem or Paradigm product. New features include support for both Mac and Windows; new target curve adjustment options including deep bass and high frequencies; improved algorithms and much more.
ARC Genesis is backwards compatible with many Anthem and Paradigm products that are ARC or PBK enabled. For a complete list, please visit AnthemARC.com. This third generation of Anthem Room Correction software represents a significant leap forward in room correction with the most comprehensive set of features yet. ARC Genesis transforms the audio performance of compatible speakers or electronics while retaining the unique character of any room. Proprietary Digital Signal Processing (DSP) software works in tandem with a calibrated microphone (provided with many ARC and PBK enabled products) to provide astonishing improvements to the sound you hear.
The Anthem Advantage
Backed by over 35 years of home-grown,hands-on design, and innovative audio engineering experience, Anthem products provide an unprecedented level of reliability and functionality; delivering one of the industry's highest performance/price ratios. This is just one reason why Anthem electronics are the choice of knowledgeable audiophiles, professional musicians and engineers the world over.